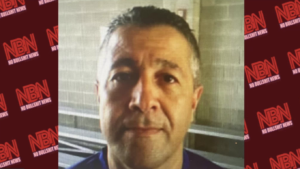 Words by George Hunter–
I'm a world-class journalist known worldwide in Hamtramck.
I've been covering crime for 23 or 4 years in Detroit… and that's just the politicians.
I talked to Kevin Bledsoe after his uncle was beat to death in a Michigan nursing home last year.
So there's that.
In other news, if you've seen Issam Bazzi, the alleged terrorist who was allegedly freed into the interior of the United States by the Federal Government, give him my number. I'd love to talk to him to get his side of the story.  313-222-2134.
I also accept collect calls from jail and prison.
American Coney Island was worth blowing my Keto diet.
Back to you…
*George Hunter is a future Pulitzer Prize winner.
Podcast: Play in new window | Download (Duration: 1:28:26 — 121.8MB)
Subscribe: Google Podcasts | RSS | More