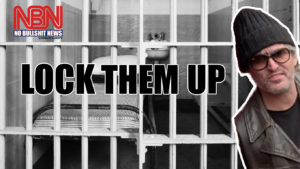 Phil calls in from the Muskegon State Penitentiary.  Won't say why he's been hanging around there for 20 years.  I don't know, but I know who should be his bunkmates…
The weasels who poisoned Flint. And why did AG Dana Nessel let them go?
Those who killed grandma and lied about it. Whitmer hacks can't even confirm the number of dead in Michigan's nursing home after telling us for 2 years a false number.
Phil calls again from the Muskegon State Penitentiary with the Covid incarcerated update and this weekend's NFL fantasy picks.
Comedian Detroit Red's forgettable audition tape. He should be charged with impersonation and false pretenses. Still better than most local news.
The most important news hour in Michigan. All original. Always. COUNT THE SHIT.
Podcast: Play in new window | Download (Duration: 1:20:21 — 110.7MB)
Subscribe: Google Podcasts | RSS | More