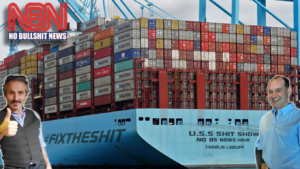 Planes, Trains and Runaway Inflation
Trucking Titan and Ambassador Bridge owner Matthew Moroun on inflation, supply chain and the Governor of Michigan mooching his airplane.  Spoiler: His father did not bury Jimmy Hoffa.
And where is Gov. Whitmer? Running from Gov. Whitmer.
Meanwhile, her presumptive opponent Chief James E. Craig's being sold out from the inside.
A Thanksgiving tale of egg beaters and abuse.
And finally, I invented professional celebrity football.
Podcast: Play in new window | Download (Duration: 1:28:22 — 121.7MB)
Subscribe: Google Podcasts | RSS | More