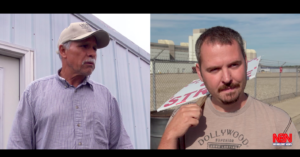 Let Them Eat Snack Cakes
As the Kellogg's cereal company threatens to move their factory from Michigan to Mexico, Michigan farmers import Mexican laborers to work their fields.
"The poor man will always work for the rich man", and the most dangerous sort of man is the used-to-have.
The horror inside Governor Whitmer's nursing homes.
And the fabulous wardrobe of former Detroit Chief of Police Jimmy "Liberace" Craig.
#FixtheS#!T
Podcast: Play in new window | Download (Duration: 1:24:23 — 116.2MB)
Subscribe: Google Podcasts | RSS | More