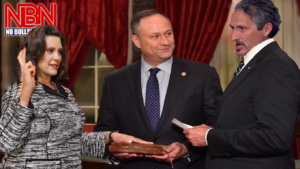 NEWSFLASH: LeDuff & NBN to sue Gov. Whitmer.
-Demand the release nursing home death data.
-Big Gretch denies Freedom of Information request just like New York's governor.
-Janice Dean, Fox News Chief Meteorologist, says Feds investigating not only Gov. Cuomo, but Gov. Whitmer as well. 
Sleepy Joe reopens kiddie cages in Texas.  Texas border patrol agent: "It's the worst I've ever seen it."
Heat to be shut off in the projects reports Detroit Red.
#NextWeek'sNewsToday
Podcast: Play in new window | Download (Duration: 1:09:40 — 47.9MB)
Subscribe: Google Podcasts | RSS | More