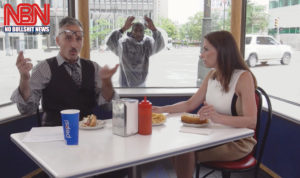 Watch Republican Gubernatorial hopeful Tudor Dixon come to Detroit to deal with a homeless spectator and his invisible dog.  *Spoiler alert* she handled it.
Plus Treasurer of the Michigan Democratic party accused of improper billing for an elderly brain damaged nursing home woman — fights for political life.
Finally, Michigan Gun Laws for Dummies. Everything you need to know about legal gun possession in 3 minutes. For smart people only.
Podcast: Play in new window | Download (Duration: 59:21 — 136.1MB)
Subscribe: Google Podcasts | RSS | More