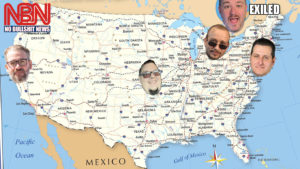 From Philly to the Bay to the Motor City- We've got a money and crime problem in the USA.
And what about the nursing home dead? Remember them?
NBN spans the nation on the eve of the "most important election of our lives".
Bennie Mannes responds from Philadelphia, PA.
Brian Krans reports from Oakland, CA.
Detroit Red reports from Aisle 5 of the Dollar Store.
Vote your conscience and vote often.
Podcast: Play in new window | Download (Duration: 1:22:33 — 189.3MB)
Subscribe: Google Podcasts | RSS | More