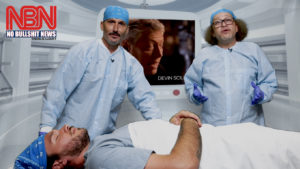 Democracy can't work if reporters pal around with politicians. But they do. So it doesn't.
Local news is best used as a sleeping pill.
Tudor Dixon wants to be the Republican governor of Michigan: She says 14-year-old girls who have been raped by their uncles should have to carry the baby. Then she gets nervous when her words go viral. Stand by them, madam. No excuses.
Kevin Rinke wants to be the Republican governor of Michigan: He supports new laws requiring background checks for the purchase of semi-automatic rifles. Doesn't care much what the far right thinks about that.
Traci Kornak, the lawyer who tried to bilk an insurance company for $50,000 in the name of a brain-damaged elderly woman who lives in a nursing home.
She is also the treasurer of the Michigan Democratic Party. Kornak is pals with Gov. Whitmer, served as a transition team member for Attorney General Dana Nessel and was campaign manager for MI Supreme Court Chief Justice Bridgette McCormick. Is that why Kornak is still holds power in the Democratic Party? Where's the media? Why does Fox News cover this, but not Fox 2 News? Why is the old woman's room and board not paid?
Podcast: Play in new window | Download (Duration: 53:51 — 123.6MB)
Subscribe: Google Podcasts | RSS | More